Online Evaluations
The complex world of massive online evaluations
Government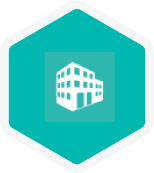 Large companies
Universities
NGOS
Paper exams organisation generates many issues:
Possibility for questions to be stolen, breaking the security chain of your question bank building process and generating a black market for exam questions.
Paper printing and transportation costs (mostly ecological in most cases).
Exams answers correction: Optical readers are great but they still leave room for human hacking and generate additional complexity for examinees, making it error-prone to match answers and checkboxes.
solves
Skalatest solves…
Scalability of online exams
Organize exams evaluating thousands of people simultaneously, thanks to the scalable properties of Skalatest
Security, wherever you may be
With multiple authentication factors, make sure your examinees are who they say they are.
Huge question banks
Manage quickly and easily thousands of questions thanks to optimized interfaces.
Questions validation flow
Is security critical? Ensure nobody has access to the whole questions database at once.
Features
Skalatest features
Security
Multiple authentication factors.
Bcrypt-based password encryption.
SSL protection.
Database encryption.
Copy/paste locking
Efficiency
Fast questions bank generation.
Questions validation flow.
Internet-based distribution/publication.
Bandwidth reduction.
Media database.
Usability
Hotspot questions (plus 15 other questions types).
HTML5 compatibility.
WAI/WCAG AAA-level Accessibility.
Questions index for long exams.
Answers review option for examinees.
Boost your evaluation process!
Interested in using Skalatest?